I decided to write a series of articles that analyze the negative effects of Information Overload in an enterprise setting (though many of the points noted apply to individual knowledge workers, such as small business owners, as well).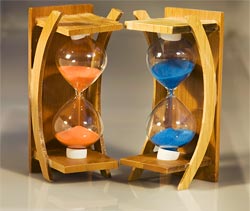 The first of these articles analyzes an effect that is at once widely appreciated and yet often misunderstood: the loss of time due to email overload and interruptions, which has been quantified at a day or more of lost time per week. I've been looking at this for years, though my original work revolved around email overload and interruptions, and today a third component, Social Media overload, is becoming relevant. This last  has yet to be measured but is a growing cause for concern and could become a major source of information overload – or a mechanism for reducing this overload… the jury is still out on this one.
The article shares knowledge from leading researchers in this field and should help you make the case for a solution program while removing some of the ambiguity present in this matter. It also raises questions regarding the future of this problem as new media complement the old.